CreditClick voor Ontwikkelaars
Ook CreditClick als betaalmethode op jouw webshop?
Ons platform is gebouwd met de laatste technologieën om onze klanten een pijnloze integratie te bezorgen. Integreren met CreditClick kost dagen, geen maanden. Met behulp van onze moderne RESTful API verbinden we je eenvoudig, via onze toekomstbestendige gateway, naar de eCommerce wereld.
CreditClick Prijs Module​
De CreditClick Prijs Module werkt conversieverhogend door de kosten per maand, al op de product pagina en in de winkelwagen, te tonen ("Betaal nu of betaal X per maand"). De te verwachten maand kosten worden automatisch berekend en uitgelegd (overeenkomstig de eisen van de lokale autoriteit financiële markten) aan de consument.
CreditClick Prijs Module is als plugin beschikbaar voor de WooCommerce en Magento 2 eCommerce platformen. Het is ook mogelijk om de onze Prijs Module te integreren in je eigen webshop implementatie. Voor meer informatie  verwijzen we je naar onze GitHub repositories.
CREDITCLICK API en Sandbox
Wil je meer weten over onze API? Alle informatie en toegang to onze Sanbox omgevingen vind je hieronder.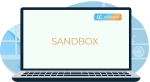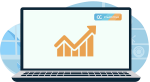 CreditClick Partner Portal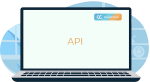 Geïnteresseerd om met ons te praten? Bel ons direct of neem contact op via de website,  we nemen graag contact met je op om te bespreken hoe ook jij CreditClick kan accepteren in je winkel.