Willkommen bei CreditClick
CreditClick ist eine neue Zahlungsmethode für Online Einkäufe. Anstatt sofort den vollen Betrag beim Kauf oder bei der Lieferung zu bezahlen, bietet Ihnen CreditClick die Möglichkeit, die Kosten auf mehrere Monate zu verteilen.
Auch CreditClick als Zahlungsmethode in Ihrem Webshop?
BETAAL HIER MET CREDITCLICK
Wählen Sie beim Auschecken einfach "CreditClick" als Zahlungsmethode aus. Füllen Sie das Registrierungsformular aus, um ein neuer CreditClick-Kunde zu werden. Lassen Sie sich sofort vom Kreditanbieter genehmigen. Unterzeichnen Sie Ihren Kreditvertrag digital. Unmittelbar danach können Sie das Darlehen verwenden, um Ihren Einkauf zu bezahlen. Der gesamte Vorgang dauert nicht länger als 5 Minuten, wenn Sie alle Informationen zur Hand haben.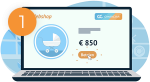 als Zahlungsmethode beim Auschecken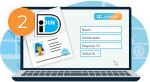 Vervollständigen Sie die Registrierung
Sie erhalten sofort eine Genehmigung!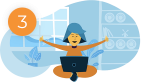 Genießen Sie Ihren Einkauf!
Was macht uns einzigartig?
"Why pay now if you can spread the costs?"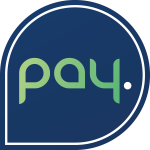 Best Payment Service Provider
Our partner PAY. was named the best Payment Service Provider in the Netherlands in the Emerce top 100 2020.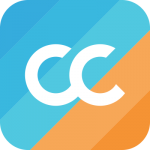 CreditClick featured in PaymentGenes FinTech magazine!
Why are merchants still paying to accept transactions? Read all about it in the interview in the PaymentGenes FinTech Magazine here: https://lnkd.in/dy4X6nV
CreditClick zielt darauf ab, alle finanziellen Bedürfnisse unserer Kunden zu erfüllen. Auf diese Weise prüfen wir sorgfältig, ob ein Darlehen berechtigt ist und welches Kreditprodukt am besten zu Ihnen passt. Wir kommunizieren deutlich mit Ihnen und ohne etwas im Kleingedruckten zu verstecken, damit Sie gut informiert sind und selbst eine Entscheidung treffen können. Es ist uns wichtig, dass Sie langfristig mit Ihrem Kreditprodukt zufrieden sind.
Wenn Sie Fragen zu CreditClick haben oder versehentlich auf Probleme bei der Verwendung von CredtiClick stoßen, wenden Sie sich bitte an! Wir helfen Ihnen gerne weiter. In unseren FAQ finden Sie die am häufigsten gestellten Fragen und Antworten.